13.11.17
Loving Variety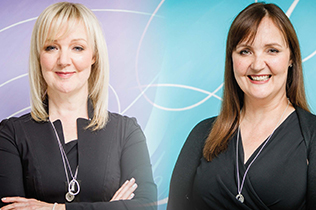 On 8 November, Frances and Kathryn Nichols presented at the MPA event on Developing the next generation of major project leaders.  Their presentation, Loving Variety, highlighted the importance of diversity and creativity in our constantly changing world, to inspire and empower the next generation of leaders.
10.07.17
Stuart Westgate Joins Nichols as Senior Partner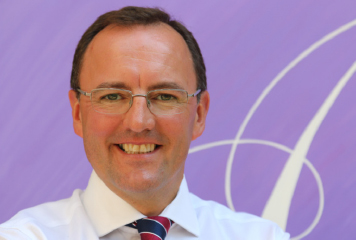 Stuart Westgate has rejoined The Nichols Group after 6 years, as Senior Partner, reporting to the Board and responsible for Strategic Leadership and Business Development.  Stuart previously held senior director positions at HS2 Ltd and KPMG.
Stuart said "I am very excited to be taking on this career defining role in the UK's leading infrastructure strategy adviser, at a time when infrastructure investment, renewal and growth are at their highest levels."
Nichols, the pre-eminent independent boutique infrastructure consultant firm, has a long pedigree of providing strategic advice and delivery leadership to government and major infrastructure clients.
Chair of The Nichols Group board, Frances Nichols, said "Stuart is a welcome addition to our leadership team during a key period of expansion and growth."
16.10.17
Discussing the differences between Programme and Portfolio Management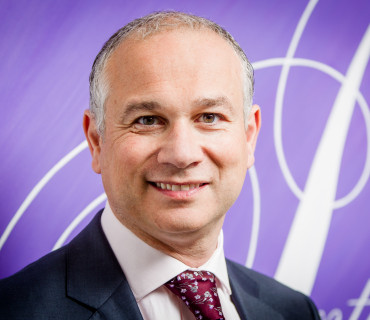 Nichols Chris Ctori presented at the APM's Programme versus Portfolio Management corporate event on 10 October.
The evening seminar explored the academic and practical differences between Programme and Portfolio Management.
Chris drew on his impressive experience, spanning over two decades, managing complex programmes from initiation through to handover and integration, highlighting the key aspects of programme management that often lead to unsuccessful outcomes if not carefully considered.
This thought provoking discussion event has opened the doors to further exciting themes including programme and portfolio complexity, cohesive leadership, collaborative behaviour, appropriate governance and constructive truth.
10.04.17
The Mike Nichols Award for Inspiration 2017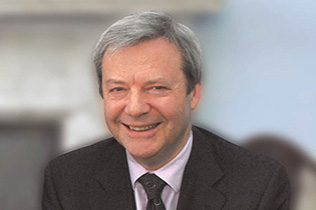 We are delighted to announce that nominations have opened for this year's Mike Nichols Award for Inspiration.
This award celebrates the legacy of our founder and guiding star – recognising inspirational projects, programmes and organisations, and their contribution to successful transformational change for the world and society.  The award will be presented at the APM awards in November.
We very much look forward to reading your entries and learning about what has inspired you in the past year.  Please click here for further details and nomination forms.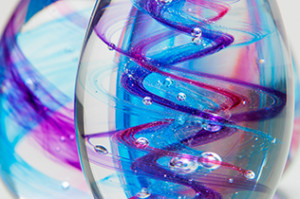 04.08.17
Stephen Jones shares his thoughts as the Lead Reviewer for the Hansford Review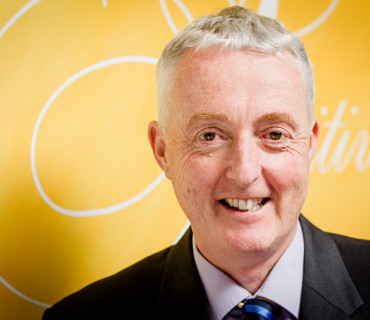 Nichols welcomes Network Rail  CEO Mark Carne's "Open for business" announcement and his endorsement of the Hansford Review.
Nichols was delighted to be appointed to project manage the independent Hansford Review just before Christmas last year. We immediately organised a widespread consultation during January and February, culminating in an industry breakfast seminar at the ICE in early March. The interest in the review was remarkable and reflected a huge range of third parties involved currently and wanting to get involved with funding and delivering rail infrastructure.
We organised four meetings of Peter Hansford's panel, which maintained the pace of the review and helped to focus the consultation input towards the key recommendations for the review.
Nichols is very proud of our role making the Hansford Review happen and I would like to thank our small team – Elizabeth Baker, Louise Pengelly, Colin Britt and Shyam Patel – for their skill, intellect, flexibility and commitment to delivering a complex multi-faceted review to a successful, high quality report in five months.
We are very pleased with Network Rail's response to the review and their endorsement of the recommendations.
08.02.17
Crossrail win London First award
Crossrail were presented with the award for London's most impactful infrastructure project at the London First awards on 25 January 2017.  We are proud to have been supporting Crossrail on their journey for the past 28 years. We would like to congratulate Crossrail and all those at Nichols who have been part of their team on this accolade.