21.03.19
Frances and Kathryn speak to Emily Ashwell, New Civil Engineer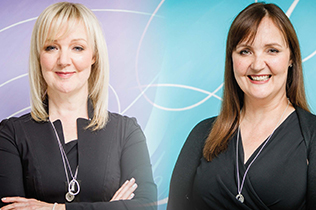 Frances and Kathryn Nichols were delighted to speak to Emily Ashwell from the New Civil Engineer earlier this month about the history of Nichols, what sets it apart and the vision for the future.
In this thought-provoking article, they touch on the origins of the business, as well as communicating the importance of values, creativity, diversity and inclusion to business life.
Having spoken at an International Women's Day event just a few days earlier, this article is a timely display of Nichols passion to create balance, and promote and celebrate diversity in society.
Click here to read the article in full.
14.11.18
Nichols Foundation & New Level Academy
The Nichols Foundation is delighted to have had the opportunity to support New Level Academy, an alternative education provision based in North West London, through the donation of IT equipment. 
The equipment donated will be used to support students in a new media programme.  Terry Springer, Head of Centre at New Level said "We would like to express our sincerest thanks for your donation of Apple Mac computers… your donation will vastly improve our ability to provide quality education.  In particular, this will enable us to develop and expand our Media education provision, which will help us to engage a wider range of students in educational crisis."
The Nichols Foundation looks forward to continuing to support this positive education provision.
Further information about New Level can be found here.
12.12.18
Mike Nichols Award for Inspiration 2018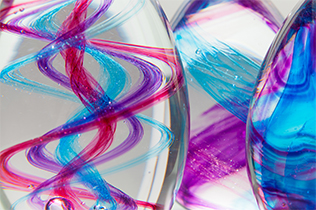 We are hugely grateful to this year's finalists, all of whom demonstrated such inspiring qualities and are each extremely deserving of recognition.
We found one entry in particular, truly inspiring and heart warming; displaying tremendous skill, commitment and passion to their cause. 
The 2018 Mike Nichols Award for Inspiration was presented to the Cumbria Infrastructure Recovery Programme, run by Cumbria City Council and Mott Macdonald. The programme helped to rebuild Cumbria following the havoc caused by 'Storm Desmond' back in 2015, capturing hearts and minds alike in the process. We were very impressed with their collaborative approach to create a 'delivery community', which will leave a positive legacy for future generations.
We look forward to hearing about and celebrating those who inspire the project community and the world in 2019.
13.09.18
Simon Kirby Joins Nichols as associate Senior Adviser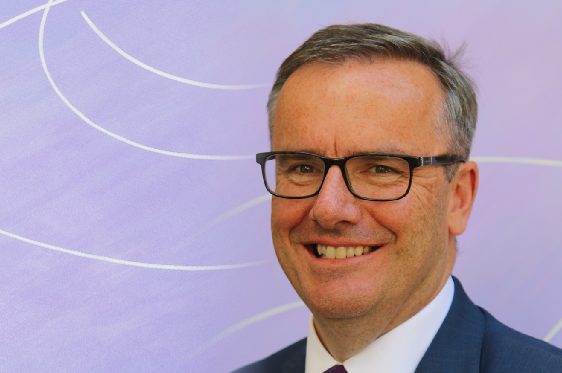 We are delighted to announce that Simon Kirby has joined Nichols as an associate Senior Adviser reporting to the Board and responsible for Strategic Advisory.  Simon previously held positions as Chief Operating Officer at Rolls-Royce plc and Chief Executive at HS2 Ltd. 
Simon said "Nichols are an industry leading consultancy supporting clients on many iconic projects across the world.  I am very proud to join Nichols at an exciting time when they are growing and building a strong reputation for meeting customer demands."
Nichols Chief Executive, Kathryn Nichols, said "We are delighted Simon is joining the group, his extensive experience will really enhance our capability to grow and meet our future customer needs."
14.11.18
Mind the Gap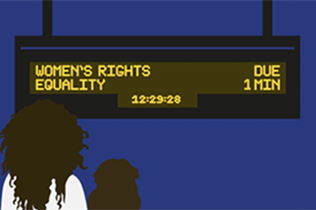 Nichols Creative champion diversity and equality, and in collaboration with feminist research platform, Sorry to Interrupt have created the Mind the Gap campaign.
This campaign was designed in response to the Transport for London Women We See competition, which invited creative agencies to form a campaign that places London's diverse population of women at its centre.  Mind the Gap celebrates women in London, commemorating yesterday's achievements whilst raising questions about today. 
As TfL has long been synonymous with the city, Mind the Gap appropriates the network's visuals to provide a contextual base for the viewer.  From this contextual base, Mind the Gap amends and develops TfL's language with gender equality references – a juxtaposition which provides an effective double take for viewers familiar with TfL visuals.
Mind the Gap exemplifies Nichols Creative's ambition to collaborate with young creatives and build a diverse portfolio of ethically charged projects.  To read more about Nichols Creative's mission, please click here. 
As a team of creatives, we hope to address some of society's age old problems in new, innovative ways – enabling positive change for the world and society.  As demonstrated by this project, working with openness and inclusivity can reveal unexpected and exciting opportunities.
We are delighted to have had this opportunity and wish TfL the best of luck with their campaign.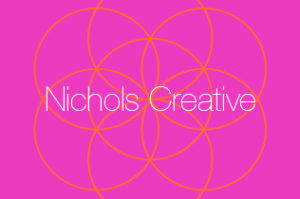 17.07.18
The Mike Nichols Award for Inspiration finalists are announced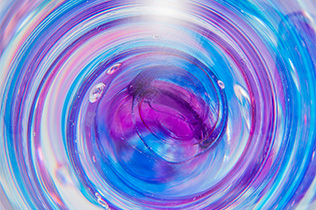 Thank you to all those who entered, all of the applications were inspirational and we would like to congratulate all those who applied or were nominated on their superb successes and achievements.
The winner will be announced at the APM Awards on 26 November 2018.  Click here to view the finalists.