22.03.23
Coaching with Ronnie Nganwa
Over the years, we have been supporting organisations going through change, in many sectors, and have seen the same set of challenges return time and again.
Hear from our Director of Organisation Development, Ronnie Nganwa, as he succinctly describes what leaders face and the core action they can take.
15.02.23
Loving Variety: Equity, Diversity and Inclusion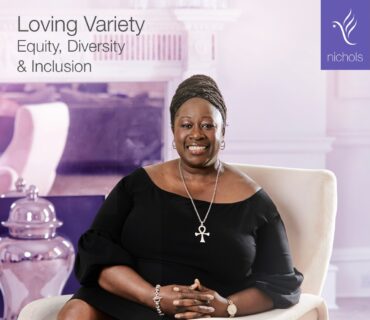 Whatever your sector, whatever your business, people are our most important asset. Yet not everyone is treated with respect, or is valued, or feels like they belong. Often times, especially if you are from a minority group – a woman, a disabled colleague, you're Black, or Asian, or LGBTQ+, – your psychological safety at work is compromised.
Experiencing exclusion or discrimination can create dissonance for individuals – a disconnect between what as a business we say and what actually happens. Additionally, business performance is hampered as energy and focus is displaced from sustainable cultural change.
At Nichols, we know that equity, diversity, and inclusion delivered with rigour and authenticity, yields positive results for people and business.
We can help you to bridge the gap between intention and action. We will guide you to build inclusive leaders. We will challenge you to be the best business that you can be. We will work with you to become effective allies, engage in mentoring and employee networks. We support leaders to be curious, courageous, and collaborative role-models for inclusive environments – it's demanding and rewarding in equal measure.
Committed to equity, diversity and inclusion and want to know more? Contact us at info@nichols.uk.com.
31.01.23
Purposeful Collaboration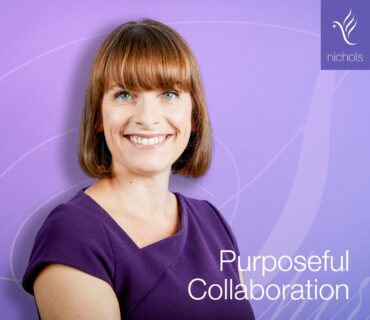 Nichols supports teams to build lasting and purposeful collaboration. Our goals are to enable teams to find their own common purpose, build trust and to establish ways of working which enable them to succeed together. Lack of alignment or collaboration have been identified as root causes of delays to programme delivery, inefficiency, cost overruns, constrained innovation and extended contractual disputes and we help teams to mitigate and recover from these issues.
Collaboration between and within organisations is critical to the success of programme outcomes and benefits from early facilitation. It is characterised by alignment of goals and priorities and the strength of relationships working towards these with a 'one team' mindset.
In our experience, collaboration needs purpose and emphasis. Clear purpose brings people together across organisational boundaries, creating shared motivation and objectives. Ongoing emphasis is necessary to ensure that collaborative behaviours are enabled – even where there is clear appetite to collaborate, this requires sustained focus.
If you are interested in hearing more about our collaboration offering, please contact info@nichols.uk.com
13.01.23
The Power of Coaching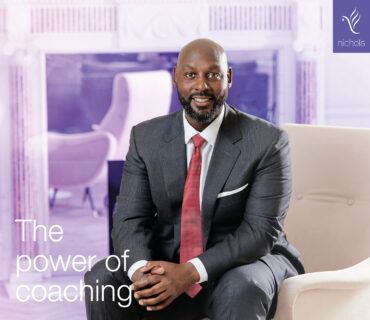 Our world is reliant on technology, there is no getting away from it. What has been called an exponential shift to a digital age is rooted in the creative capability of innovators, entrepreneurs and mavericks. 
Most large organisations weren't designed for the digital age, so their transformation is vital if they are to take advantage of technology, new business models and new ways of working. This requires new ways of thinking and behaving. 
Our work at Nichols Creative focuses on harnessing, and then building on, the creative capability across the organisation, particularly with its leaders. 
In our work over the years, we have recognised the power of coaching to: 
* Help stimulate the creative tension required for innovation and to implement new ways of working that help an organisation remain competitive 
* Ensure employees up and down the organisation get to know their values and DNA which allows them to anchor and sustain positive change 
* Help leaders consider the organisation's background, context and experience when deciding how to evolve and operate in a digital world 
At Nichols Creative, we have a diverse team with unrivalled experience across sectors, including technology, energy and transport. 
We use this to create tailored, facilitated coaching experiences that make thinking come alive and ensure solid action. If you are wanting to maximise the potential of your people, then we would be happy to offer insights that can support you. Please reach out to Ronnie Nganwa via info@nicholscreative.uk.com. 
23.12.22
Merry Christmas from Nichols
From all at Nichols
We would like to wish you a merry Christmas and a happy new year.
Here's to a healthy and prosperous 2023!
25.11.22
POWERful Women in Energy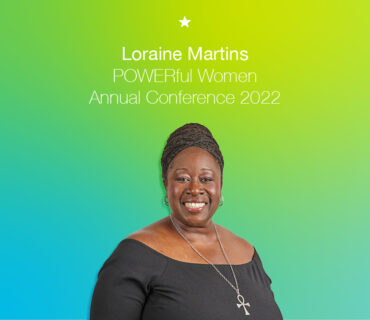 I was really pleased to be at the POWERful Women Annual Conference 2022 – "How the energy sector can build inclusive cultures and deliver on diversity goals".   It was Katie Jackson's first annual conference as Chair of POWERful women, and she explained her personal drive for improving gender diversity and inclusion in the energy sector.  Sarah Munby, the Permanent Secretary at the Department of Business, Energy and Industrial Strategy (BEIS), gave an inspiring opening address on the 'trilemma' that the Energy sector is facing – reaching net zero, security for the supply of energy, and affordability – and encouraged us to have flexibility, to challenge and to be resilient in our efforts to increase gender diversity.
Jackson then gave an update on POWERful Women and launched the Energy Leaders' Coalition's Annual report.   ELC is a group of the top 16 businesses in the energy sector.  Both the update and the ELC's report indicate that whilst we're making progress it is too slow.  Liv Garfield CBE, the CEO of Severn Trent, delivered a great keynote speech about her experience of leading diversity and inclusion, and the three things that were impactful for Liv were reverse mentoring; getting everyone to tackle taboo topics, like the menopause; and increasing the representation of people from diverse backgrounds.
I moderated the panel on "What does good inclusive culture and diversity look like?" with insightful contributions from Fiona Hathorn, CEO of Women on Boards; Maham El-Shoura, Associate Partner at Bain and Company; Vanessa Vallely, Managing Director of WeAreTheCity; and Ria Johal, Programme Manager at Amazon- all of whom shared their expertise and experience from different sectors.  Matthew Wright, Head of Strategy & Regulation at National Grid, and Board member of POWERful women, held a fireside discussion with Monica Collings CEO of So Energy, exploring how we deliver change and why it matters, and they were ably joined by Sinead Obeng, Products Affairs Manager at Shell, and Tom Glover UK Country Chair at RWE.  There were networking opportunities, speed mentoring and five workshops on Allyship; Inclusive Leadership; Courageous Conversations; Cultivating female talent in the Energy Sector; and Intersectionality.
The POWERful Women Annual conference had an electric atmosphere and focused on the challenges that the energy sector faces in delivering gender balance. The day served as a great renewal of efforts to reach 40% women by 2030 – much work to do, and palpable enthusiasm to achieve our goals, something which we at Nichols are in full support of.
23.11.22
Observations and reflections from COP27 by Temi Afolabi and Chris Wingham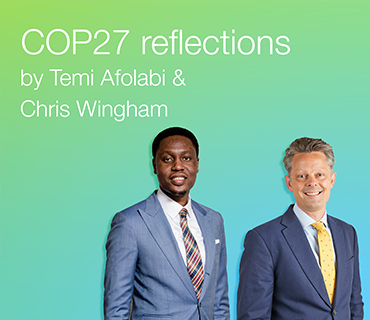 During a fortnight which has seen the arrival of the 8 billionth human born in The Dominican Republic, COP27 has brought into sharp focus the high probability risks that this child will have no choice but to live with. Flooding, droughts and extreme weather conditions will grow in frequency and power with every fraction of a degree exceeded over the 1.5°C threshold. It was no over exaggeration therefore, when UN secretary general António Guterres declared, "we are on a highway to climate hell with our foot on the accelerator" and put a stark choice on the table: "we can sign a climate solidarity pact, or a collective suicide pact". From all the discussions, uncertainty, stalled talks and pleas for help, three things stand out as defining themes from this year's global climate summit.
1)The sheer contrast to COP26 in Glasgow (where countries agreed that they would focus on the 1.5°C goal of the Paris agreement) as a result of the significant geopolitical events in the space of just a year. Rising inflation, an illegal invasion by Russia of Ukraine, an energy crisis, rising food prices and growing tensions between the US and Taiwan; all are contributing to many people looking in the other direction.
2)These events will make achieving the 1.5°C target even more challenging to achieve as countries look to fossil fuels to keep themselves and their economies alive. Despite some countries resisting this target, it was encouraging to see the G20 countries reaffirming pledges to limit global warming to 1.5°C, acknowledging that a rise of 2°C above pre-industrial levels would cause changes to the climate system that would be catastrophic. Most importantly, the decision to set up a new fund for "loss and damage" resulting from climate change marked the climax of a decades-long effort by small island states and other vulnerable nations.
3)The focus on planning around reactionary measures such as loss and damage, the global shield initiative and early warning systems, creates a sense of 'inevitability'. Yet they are now an essential part of the solution along with the rapid development of green energy supplies, new technology and other initiatives.
All of these took place against a backdrop of significant economic crisis. Behind every challenge lies endless opportunities, particularly in the world we live in today with an uncertain economy, climate crisis and need for greater social security. There is opportunity to harness international pledges made regarding fossil fuels and renewables, reducing greenhouse gas (methane), address food and agriculture crisis, stopping deforestation and restoring ecosystems to transform the communities and cities we live in.
 Addressing the climate crisis requires a delivery mindset; we must unite now and move from targets and ambitions to planning and implementation.
* Our collective efforts and leadership action is needed to follow through on commitments
* Without a sense of urgency, we run the risk of having a regular New Year's resolution
* We need pragmatism, balancing short-term solutions while focusing on long-term strategies
* Accountability is essential and we need to get better at having the awkward conversations where performance is still behind
Following on from COP27, transparency will be key so we can better understand the scale of the challenge ahead of us. In essence, we need to drop greenwashing and paint the right picture. We certainly can't let perfection get in the way, so we need to progress with the small wins and get on with standardisation across key areas of challenges, sharing best practice across nations and most importantly, educating people so we can implement behaviour change practice needed to ensure progress across all areas.
Finally, there is no one size fits all, we need creativity and all the innovative ideas on the table in order to deliver on commitments and achieve a thriving and prosperous economy for generations to come.
21.11.22
Green Futures Film
At Nichols, we are passionate about ensuring a sustainable future for our planet and for generations to come. Creative thinking and harmonious working methods are essential components in the successful delivery of net zero targets, and we must commit to them now. #GreenFutures #COP27
14.10.22
Nichols in Rail Professional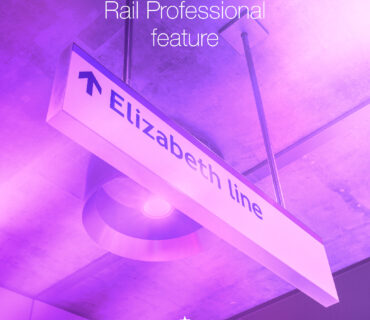 We are delighted to announce that Nichols has had an article featured in this month's edition of Rail Professional. It details the complex and transformational Crossrail programme; work that has spanned over three decades. We welcome you to read the piece and would like to thank Wilson Manson, Joan Buszewska, Bernard Fanning, Kevin Cooper and Alex Thomas for their contribution towards it. You can find the article on pages 47-48 of the publication here.
10.10.22
The Nichols Award Ceremony Film
It was a great honour to host the inaugural Nichols Award ceremony on the 27th of September. We were incredibly grateful to welcome such an inspirational array of finalists for an evening dedicated to celebrating those who are working to deliver positive transformational change in the world.  We would like to once again congratulate our winner, The Washing Machine Project, and we look forward to seeing what 2023 holds for The Nichols Award.